Are you looking for a tailor-made solution for collecting, evaluating and processing large amounts of data? Are you looking for a competent service provider who can create clear and individual dashboards for you to keep track of your data ? Thanks to years of experience in the areas of PLM and Big Data, we can offer you the right solution. With EXALEAD CloudView you can obtain huge amounts of data from internal and external sources and keep an overview. We provide you with our know-how in this area and implement the solution according to your needs.
But even without the EXALEAD CloudView solution , we are happy to support you in the areas of PLM and BigData.
MASTER LARGE AMOUNTS OF DATA WITH EXALEAD CLOUDVIEW

You can use EXALEAD CloudView both for direct searches and for further processing of selected information. It can be used in the context of task-specific, search-based applications (SBA). Many companies have to evaluate very large amounts of data – big data – in a targeted manner every day. Many rely more and more on the analysis of data sources with partly retrospective, historical content. With EXALEAD CloudView, free texts can be searched, analyzed and graphically processed, for example from forums. This form of data collection sets completely new standards.
APPLICATION POSSIBILITIES OF EXALEAD CLOUDVIEW
The diverse functions and settings for the collection and visualization of data allow the company a wide variety of applications for various industries and use cases:
Evaluation and processing of large amounts of data from various sources
Semantic analysis of free texts from the Internet and internal data
Individual search results with the help of full text search, filters and groupings
Presentation of complex relationships in clear dashboards
SPECIAL APPLICATION POSSIBILITIES OF EXALEAD CLOUDVIEW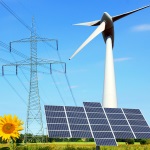 Correlation of internal and publicly available data
In search-based applications, various data sources can be combined in one dashboard. With EXALEAD CloudView, internal sales data in connection with weather data, financial data (exchange rates, interest rates, etc.), power grid information, etc. can be displayed.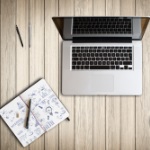 Internet research supported by semantics
Thanks to the semantic functions of EXALEAD CloudView, research on the Internet can be carried out more efficiently. You can more easily examine feedback on the Internet (forums, blogs) for customer feedback on your products and services.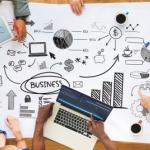 Big data & analytics
In modern IT systems, very large amounts of data are managed that are too large to be searched interactively. Dashboards based on EXALEAD CloudView offer a convenient and quick overview of large amounts of data or complex data structures such as those that exist in product development in the PLM system
ADVANTAGES OF EXALEAD CLOUDVIEW
The decision for EXALEAD CloudView will have positive effects in all areas of your company. Because by collecting a wide range of relevant data, new standards can be set in reporting:
Acquisition of structured and unstructured data from CRM, ERP and PLM, among others
Aggregation of cross-source data possible
Search based on indexing and semantic technology
Prepared and clear results through dashboards with interactive graphics and visualizations
Quick overview of the relevant search results thanks to easy-to-use filters
Time savings through continuous updating of search results
Clear communication through up-to-date and precise reporting
Agile and high-performance web technology with a user-friendly interface