BE WELL PREPARED FOR ALL HEALTH IMPACTS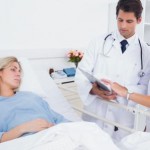 Current megatrends such as globalization, population growth and sustainability have a strong influence on all industrial domains, but have a particular impact on the healthcare system. All areas involved in the health system are affected: starting with medical supply facilities such as doctor's surgeries or hospitals, via suppliers and manufacturers of pharmaceuticals, biotechnological or medical-technical products including suppliers and research institutions, through to providers such as health and social insurance funds. In addition, there are regulating institutions such as the designated bodies in Europe that issue the "CE mark" or the FDA in the USA, which have strong control functions in the life sciences and healthcare sectors and whose influence will increase in the coming years.
These trends are accompanied by steadily increasing cost pressure to which all of the aforementioned areas are exposed in the same way. In order to meet this adequately and to secure one's own economic situation, it is more important than ever for all those involved to optimize their own work processes and reduce costs . At the same time, efforts are being made in many areas to improve their own range of services through a high degree of innovation and to adapt them to ongoing technological developments.
The fact that in Germany alone more than a tenth of GDP is accounted for by the health care system, and the trend is rising, shows that this high pressure to act also has great potential. Many companies are already counting on this growth. Accordingly, medical technology as well as the pharmaceutical and biotechnology industries are by far the most innovative industries in Germany with the most patent applications. According to the final report "National Strategy Process – Innovations in Medical Technology", the life sciences sector is still well ahead of the automotive industry.
INNOVATIONS AS A MOTOR IN HEALTHCARE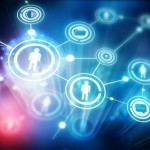 Sustainably implementing ideas for innovations despite strict regulations and complicated reimbursement modes is one of the greatest challenges for organizations in the life sciences and healthcare sector. Continuous communication as well as methods and tools for developing ideas, the comprehensible exchange of knowledge and systematic support for product-related processes provide options for action.
In cooperation with various partners , we have set ourselves the goal of making our customers in the fields of medical technology, pharmaceuticals and health management successful.
Every medical product and its use in clinical operations, even everyday processes in hospitals, hold considerable potential for innovations and process improvements . An example from our software partner Induct shows that every idea of ​​a single employee can make a big difference. In her daily work, a nurse for anesthesia in Denmark came up with the idea of ​​supplying newborns with oxygen via a pacifier instead of attaching the oxygen tubes separately.
Via the Induct innovation platform , the small idea was turned into a groundbreaking innovation from which both medical facilities and small patients benefit.
So it is not just a matter of collecting and evaluating ideas from as many participants as possible. Above all, it is important to consistently support knowledge and innovation processes, from the idea to the marketable product. Elements of quality and risk management must also be included. Our experts in the field of healthcare will help you to strengthen your ability to innovate and improve your processes.
Find out more about agile innovation management for hospitals !
By introducing open innovation channels and founding an "idea clinic", Aalborg Clinic has succeeded in making improvements in the double-digit millions within 3 years . In the past, the ideas came exclusively from scientists. Today, the clinic also receives ideas from all areas, from nursing and other staff, from patients and suppliers . This mobilized completely new potential for improvement in terms of cost savings and increased efficiency.