Knowledge management is about more than simply managing information and data. It is about dealing with soft elements such as individual knowledge and personal expertise or the interconnectedness within an organisation.
The Pumacy Technologies solution package ranges from selection of adequate applications to a screening of necessary processes and adaptations of the internal organisational culture. Pumacy works on business development strategies, concentrates on process design and supports client decision-making with regard to necessary tools and methods.
Our knowledge management portfolio accordingly includes conceptualising and realisation of knowledge management strategies, integration of solutions within an existing organisational structure, implementation and integration of software applications within business processes as well as support of a sustainable use of knowledge management organisation-wide.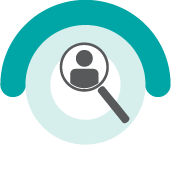 WE OFFER TRAININGS DESIGNED TO MEET SPECIFIC REQUIREMENTS IN KNOWLEDGE MANAGEMENT (K.TRAININGS):
KNOWLEDGE MANAGEMENT TRENDS 2014-2023: WHAT USERS USE AND VISIONARIES EXPECT
A trend study of Pumacy Technologies AG answers the question of which knowledge management approaches have a chance to succeed. The authors have examined all practices for their distribution. They use the hype cycle approach for this. It illustrates the different phases of public attention that an innovation goes through during market introduction. The chart shows for each method and technology whether it is already being used in production or still subject to development. In addition to these date, the study shows when the different knowledge management trends will become established. The respondents are all knowledge management users and visionaries, most of them in managing or executive positions in large companies.
---